why choose britishmade?
about us
By choosing britishmade badges you are
supporting a British manufacturer employing over 50 people, with 40 years' experience in the promotional merchandise industry
dealing with a company whose factory has both ISO9001 quality and ISO14001 environmental certification
ensuring your brand supports ethical production, fair wages and decent working conditions with a Sedex registered supplier
reducing the environmental impact of your promotional branding
ensuring that not only will your items be supplied to you quicker but also that they will be available when you come to reorder
Thank you for considering these products and we look forward to working with you.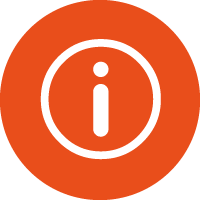 about our
british
made
badges
With all of our personalised name badges there are 3 easy ways to order:
1  Pay as you go when you buy just the badges you need each time (though please note that minimum order charges may apply)
2  Pay for more badges than you initially need and we will hold the balance in stock and simply send them out as required –
you just pay up front for the call off stocks and purchase at the cheaper higher quantity rates.
3  Larger users with a weekly requirement for badges can set up a monthly administration order where you pay only for the badges ordered in arrears at the end of each month.
Whatever your requirements please talk to us to find the most suitable ordering process for you.
If you do have an ongoing requirement for personalised name badges, the easiest way to order them is through our online ordering process.
Take a look at www.badgenames.co.uk and you will see how in 3 easy steps you can be ordering your call off name badge orders via the web.
This unique service leads to faster, more efficient name badge orders with minimal administration time and thus costs.
britishmade button badges
more in the
british
made
range
We are not just the badge people – we make a complete range of quality merchandise and awards, all designed and manufactured right here in the UK and delivered with the same award winning level of service.